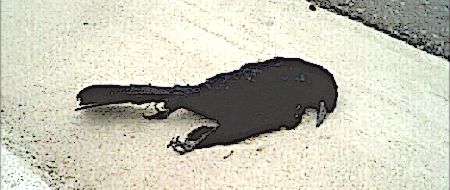 For three gray days,
this dead black bird laid
next to the curb
where I parked my car.
I sat there after I turned off the engine
each morning and stared at it
for a long moment and
wondered about life and death,
sunshine and rain,
heaven and hell,
joy and sorrow.

It is an odd place for a bird to die,
in the center of a parking lot.
No trees or light poles near by.
Just in the middle of the lot,
marginalized, by a curb,
alone.

Where did this bird fly?
How high did it go?
What did this bird see?
What did it sing about,
if it sang at all?

Does God remember this bird,
dead, alone in this parking lot?
Does He know where it is now?
And what happened in its life?

On the fourth day,
the sun came out.
I took a shovel with me.
I buried that bird
in the grotto of my school
dedicated to Mother Mary,
and said a prayer
for those that God
will bring into the world today,
and for those He will call home.

God knows. He knows.
And despite how it looks,
all will be well.