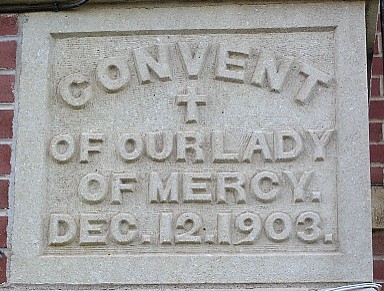 Today marks the 100th aniversary of the laying of the cornerstone for Mount St. Mary High School.
Back in 1884 (five years before the famous land run), Sister Mary Catherine Troy and four other Sisters of Mercy arrived at the Sacred Heart Mission in Oklahoma Territory to setup a school to educate young Indian girls. Realizing the importance that Oklahoma City would play in the future growth of the territory/state, they decided to build a girls' high school and convent within three miles of downtown. They nicknamed the school "The Mount" because it was built on top of the highest hill south of downtown. With the top floors of the new four-story school not yet completed, the school opened on September 5, 1905 with thirty-five girls.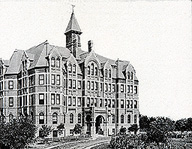 Mount St. Mary, 1916
In 1950, at the request of the local bishop, the school opened its doors to co-education. In 1961, a new annex wing was opened to add much needed classroom space. During the 1980s, the girls' dorms on the fourth floor were closed, and after much renovation, the interior was modernized. Fortunately, there still remains much of the original woodwork in the entrance way, main hall, and in several of the rooms, now offices, in the front of the building.
In the 1990s, the remaining sisters in the convent moved to new facilities at Mercy Hospital. The old sisters' rooms on the third floor along with half of the second floor have been turned into a retreat center that is busy nearly every weekend of the year.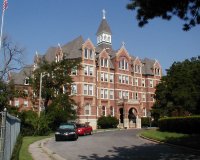 Mount St. Mary, 2003
Today, Mount St. Mary High School can boast of being a faith community, serving over 230 secondary school students and their familes with mercy, compassion, and an exceptional Christ-centered Catholic education. Sister Cathrine Troy and the other founding Sisters probably never dreamed of the lasting effect their vision and effort would have.